26 Apr 2015

Let's End Snatch Snobbery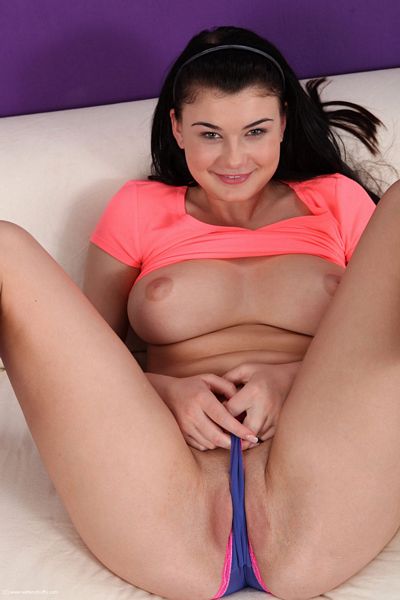 "Her peach is perfect"-Photo Courtesy of Wet And Puffy
How do you like your pussy? Do you like puffy peaches, big tacos or juicy cherries? If you don't know what I am talking about, then you probably haven't visited a site called Wet And Puffy. A site dedicated to showing off pussies that are quite different from what you are used to seeing. Let's talk about these pussies.
Wet And Puffy is a site dedicated to pussies that are, well...wet and puffy. It is also a site dedicated to some of the finest cameltoe entertainment you will ever see. Plump twats that are highlighted by some very tightly pulled panties. Just waiting for us to come and enjoy.
It is a site that really shows off the individual beauty of pussy. Something that isn't appreciated at all nowadays, as evidenced by the rise of women get so-called vaginal rejuvenation surgery on their beautiful little girly parts. Which, in my opinion, is a damn shame.
These vaginal rejuvenation surgeries are performed because of stupid fucking men. Guys who make these women feel like their lady parts are not as attractive as other women. Like there is some kind of vaginal norm and all cunts should look the same. These guys are dicks. There is no other way to put it.
I consider myself a fan of pussy. I love them in all of their shapes and forms. That includes small ones, big ones, slim ones and fat ones. In my opinion, this region of a woman's body is an art form. One that deserves to be enjoyed and worshiped. I just don't understand why there are so many vagina haters out in the world.
Imagine if all of the pussies in the world looked the same. That every time you pulled down the panties of a woman you were sleeping with for the first time, she had the exact same equipment as every other woman. How fucking boring would that be? I love a little fucking diversity. Which is why I consider these sites to be so important.
Of course, like anybody else I have my own pussy preferences. A type of twat that I enjoy more than the rest. But if I were sleeping with a woman who had something different than what I personally find attractive, I wouldn't make her feel inferior for it. I would embrace her pussy and enjoy it for what it is—a unique, perfect little flower.
Sites like Wet And Puffy or Mega Pussy Lips show us that there is a lot of vaginal variety out there in the world. That there are many different kind of twats out there that are waiting for us to enjoy them. There is no standard pussy that is better than the rest of them. All of them are perfect in their own way. The sooner us guys realize that fact, the better off we'll be. So the next time you pull down a ladies' panties be considerate. It might not be the pussy you were expecting, but it is beautiful in its own right. Let's stop the snatch snobbery, shall we?
Posted by David