23 Oct 2011

Virgin Squirters Explode For The First Time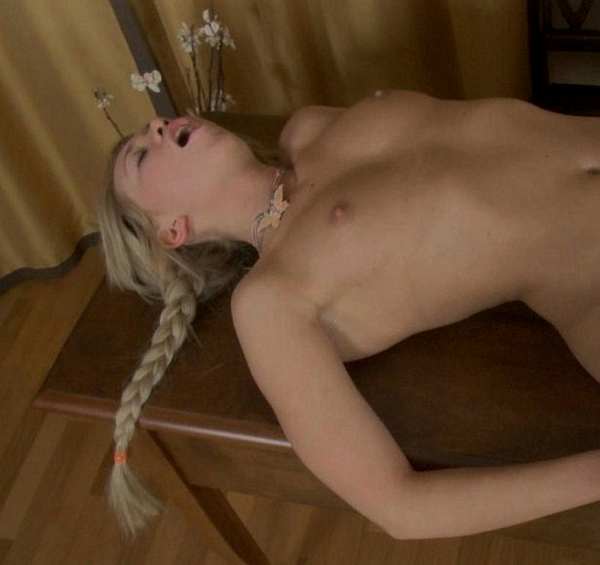 "First time pussy shooting..gotta love it" - Photo Courtesy of Squirting Virgin
Female ejaculation is an enigma to most men. We don't know exactly how it works, but we know that we fucking love it. It is one of those genres that will make you happy. This is especially true when you get to see a chick have her first female ejaculation. Like the girls on Squirting Virgin.
Squirting Virgin offers something that is extremely tantalizing. Not only does it combine some serious pussy juice shooting action but it shows women doing it for the first time. Filming women blow their pussies up for the first time while filming it, well that is a stroke of genius. I just wonder why this type of porn isn't done more often.
I mean, I love cute amateurs with hot bodies and an appetite for sex. I also love female ejaculation. And I really enjoy first time amateurs. So it is really a no brainer putting all of these elements together in a porn site. It is a recipe that really makes for some intense action.
If you have never visited this porn site, then let me give you a real quick introduction. This site is filled with some pretty cute babes who love to fuck and want to fuck on camera. But they have never had the pleasure of receiving a G-spot orgasm so intense that it turned their pussies into vaginal fluid shooters. That is where the experts on the site come in. Through their secret and quite mysterious techniques, these guys give these ladies something they have never had before. A hot female ejaculation.
How the ladies on Squirting Virgin are brought to these G-spot orgasms is just as exciting as the end result. These ladies get fucked in a lot of different ways. They get tied down, get their clits massaged with vibrators and receive wholesale finger fucks. They also get to suck great big cocks and get their pussies fucked long and hard. Whatever it takes to get these ladies off is what is done. And it works every single fucking time.
When these ladies bust their proverbial nuts, then all hell breaks loose. Almost literally. These ladies really unleash a torrent of hot pussy juice that would make any man stop dead in his tracks. And these beautiful female ejaculations are capture in high definition videos that will leave you staring at your computer with your hand on your cock for hours on end.
If your looking for a female ejaculation porn site that combines a whole lot of different ingredients together and presents an end product that is really stunning, then you might just want to check out Squirting Virgin. This porn site will give you a whole new take on the female ejaculation genre and will make you blow your wad again and again. I have to give this site two cocks up for its portrayal of a time tested genre that is done in a new light. Until next time, be safe out there and be sure to enjoy some hot female ejaculations.
Posted by David