09 Nov 2009

Porn For The Voyeur In All Of Us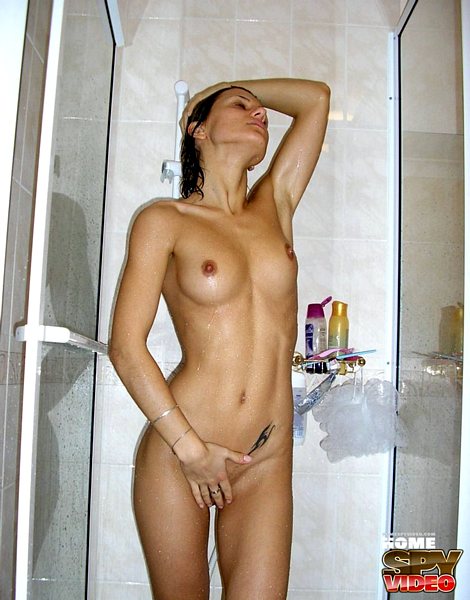 "I'd be her washcloth any day!!" - Photo courtesy of Home Spy Video
I've said it before and I will say it again. I fucking love porn. I can watch beautiful women fucking and sucking all day long. I love to watch scultured females bodies getting the shit fucked out of them on real nice sets with high production value. That's some good stuff. But, sometimes I want something a little different. Sometimes I want to see real amateur women showing off their good and giving up the ass in spontaneous fuck fest. And I want that real voyeuristic feel that makes you feel like your watching something your not suppossed to be watching. Kind of like the stuff on Home Spy Video.
Now don't get me wrong I like the porn brought out by the porn studios. Its just sometimes its fun dropping in on real women fucking and sucking their boyfriends, girlfriends or themselves. I'm talking about real uncensored, unscripted porn that gets your blood boiling.
Sex is suppossed to be a messy affair. Anybody who has ever had sex knows that pefect positions done by perfect people is nothing more than a fantasy. Real fucking sometimes works out very well and sometimes can be awkward and at time funny as hell. How many of you have been fucking your gal and got an elbow in the eye? How about fucking your chick so fast and furious that you slip and slam the tip of your cock right into her pelvic bone(By the way, that hurts like all fucking hell!!)? It's that stuff that is the good stuff.
But, with professionally done movies you get polished and scripted sex acts. Sometimes its so perfect that its get boring. When I checked out Home Spy Video, however, I got a totally different experience. I saw a lot of real chicks that didn't have perfect bodies airbrushed and cosmetically enhanced. I saw everyday women that had their flaws. Some were uber-hot, some average and some just plain as fuck. But, they were real and the fucking was real. It made it hotter than fuck for me. That's something you don't get everyday, let me tell you.
Take this hot , sexy amateur. She strips off her clothes and shows off her beautiful body. A body that's beautiful not because it's been tucked, tightened and enlarged. But a body that is naturally perfect, down to each and every hair folicle and pore. And when she gets in the shower and starts soaping that naturally perfect body of hers, all hell broke loose in my pants!! I never wanted to be a washcloth so much in all my life!
Sometimes we all have to take the road less traveled. We have to look beyond the glossy porn sites and dig down into our primal voyeuristic pleasures to find what we need. And thanks to Home Spy Video we can peek in on the sex lives of average ordinary people. And we can do it without getting arrested for being a peeping Tom, or Harry or Bob!!

Read an honest independent review of Home Spy Video here
Posted by David