30 Nov 2008

40 Something Mag - MILF Action At Its Best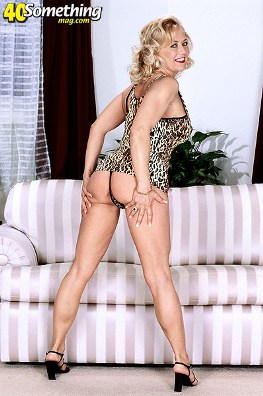 "No, the plant is not eating my tits, thank you."
Print magazines have something of a mixed time when it comes to their incarnations on the internet. Some of the biggest companies are the ones who have the hardest time, it seems, but the smaller guys don't have as much trouble.
Continue reading
40 Something Mag - MILF Action At Its Best
Posted by Steve
27 Nov 2008

Only Blowjob Gives The Nod To The Nursing Profession


Madison and Angelica from Only BlowJobs

According to reliable news sources nursing is quickly becoming the number one profession in the United States.
Continue reading Only Blowjob Gives The Nod To The Nursing Profession
Posted by David
24 Nov 2008

Milf Hunter Gives Porn A Home Makeover


Brenda is a 32 year old interior designer who wants to do a lot to warm up the home of the MILF Hunter.
Continue reading Milf Hunter Gives Porn A Home Makeover
Posted by David
13 Nov 2008

Plumper Pass - More Than Enough To Go Around


Simone is the top-rated star on Plumper Pass right now.

I think that when you dedicate a network to one particular genre or niche that you run the risk of having enough content or indeed enough to distinguish the content to pull it off convincingly.
Continue reading Plumper Pass - More Than Enough To Go Around
Posted by Steve
08 Nov 2008

Nude Beach House - Fun With Or Without The Pole


Lets have another shot to really get in the mood !

Although summer fun is behind us, there are exotic locales around the world where the weather is always warm and the women are always looking for a good time.
Continue reading Nude Beach House - Fun With Or Without The Pole
Posted by David