31 Aug 2013

Women Really Can Have An Anal Orgasm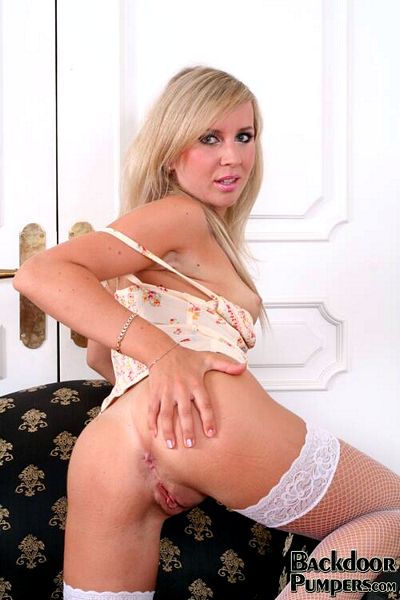 "Butt Fucking Makes Her Cum" - Photo Courtesy of Backdoor Pumpers
Last month, I did a blog stating that more and more woman have allowed their men to become Backdoor Pumpers. When I first wrote this article I thought it was because of the mainstreaming of anal porn. Now, I am beginning to think women can have anal orgasms.
Actually, if you want to get down to brass tacks, I considered there to be a few reasons for the rise in Backdoor Pumpers, but none of these were the anal orgasm. As I just mentioned, I though anal porn had a lot to do with. I also thought that some women did it just to keep their men happy. I never even considered that women could cum through their butts.
Of course, there isn't a whole lot of data on the subject. There just isn't a lot of scientists doing research on this matter, so a lot of what I'm about to tell you is anecdotal. In other words, it has been gathered from what I've heard from other people and discussions I've read on the internet.
According to these two sources, I've come up with a picture of why a lot of women engage in anal sex. Note that I didn't say all women. Just a small sample size that may or may not be indicative of the larger population. With that in mind, let's discuss this matter in more detail.
From what I've learned, a lot of women have anal orgasms and actually like the act itself. They like it when the man in their life is a Buttman. However, there is a caveat. Women who actually enjoy anal sex and have anal orgasms are women who regularly get vaginal orgasms from their partner.
It's been stated that women who are satisfied vaginally by their partners don't engage in anal sex like women who receive regular orgasms from their partners. They just aren't willing to try it. They won't even consider the possibility.
Why do women who cum on a regular basis more likely to have anal sex, and in turn, are more likely to have an anal orgasm? Well, I think there are two reasons. One, women who are satisfied want to return the favor for their significant other. Two, cumming vaginally makes women more sexually aware, and they then become more able to have an anal orgasm.
I also think there is one more reason why women who are sexually satisfied have more anal orgasms. I think it's because they are more relaxed. Which allows them to loosen their sphincter muscles enough for it to not be painful for them. That would certainly make sense.
All of this gives us guys who would love to have anal sex with our women a glimmer of hope. Hope of gaining access to Everything Butt related. Get the job done in the bedroom and your women might be more likely to give you anal sex, which in turn will give you an opportunity to give her an anal orgasm. It's a circle that should keep everyone happy.
Posted by David